LawNY's Statement on the Buffalo, New York Mass Shooting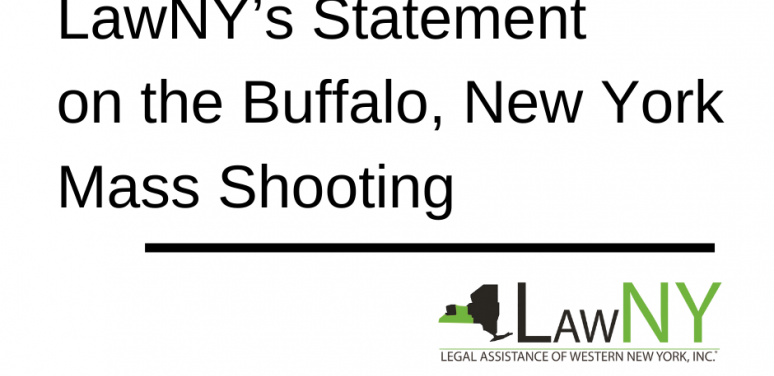 May 19, 2022:
This week our communities witnessed a white supremacist mass murder at a supermarket in a predominantly Black neighborhood in Buffalo, which targeted and killed ten Black Tops workers and patrons and wounded three others.
This attack is weighing heavily on our minds. To the communities in Buffalo and in our service area who are grieving and raging at yet another racist attack, we offer our deepest condolences, our solidarity, and our reaffirmation of our commitment to challenge racism in all its forms.
Many of our clients experience racialized violence daily as it intersects with structural poverty that brings community members through our doors every day.
As an organization, we are committed to bringing justice and equity to our communities through our legal advocacy. We are committed to the ongoing internal transformation of our own organization to align ourselves with the anti-racist principles and practices that our staff, clients, and communities deserve.
In what is already a food desert, this attack has left residents without a supermarket in walking distance. To those in our service area who are able to offer direct support to the residents of Buffalo who were impacted, please visit the donation link below.
LINK: https://lnkd.in/gDjQScJK
Last updated on .