Bath Location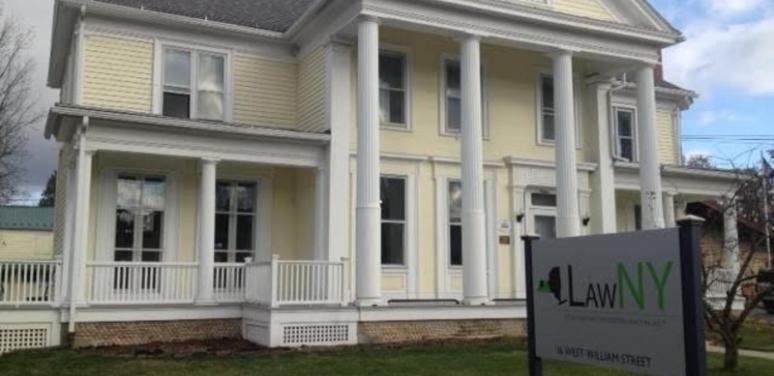 Serves Allegany and Steuben Counties
Address: 16 West William Street, P.O. Box 272 Bath, NY 14810
Phone: 607-776-4126
Toll-Free: 877-776-4126
Fax: 607-776-4029
Office Hours: Monday - Friday 9:00 am - 12:30 pm and 1:30pm to 5:00 pm (closed for lunch)
*** IMPORTANT COVID-19 NOTICE:
Our Bath office is currently open to the public during normal business hours (listed above).
In the interest of helping to limit the impact and spread of COVID-19, we ask that all potential clients and current clients of our offices wear masks while inside our offices. We will adhere to strict safety guidelines and limit the number of individuals in our waiting rooms, disinfect frequently touched surfaces, and perform health screening questionnaires for all of our staff and visitors of our office.
Services:
Public benefits
Unemployment insurance benefits
Social Security Disability and SSI
Public assistance
Food stamps (SNAP)
Fuel assistance (HEAP)
Housing (tenants only)
Eviction
Public and subsidized housing (Section 8)
Substandard conditions
Mobile home issues
Discrimination
Utility shut-offs
Homeownership
Mortgage foreclosure
Tax foreclosure
Land contracts
Mobile home issues
Family (for victims of domestic violence and/or sexual assault)
Orders of Protection
Custody/visitation
Support
Health Care
Medicaid
Medicare
Denials of health care services
Coordination of benefits
Access to care for uninsured persons
Access to health insurance programs
Reduction of medical debt
Managed long-term care
Employment Rights and Rights of Persons with Criminal Records
Employment discrimination
Employment clearance for background checks by public agencies
Certificates of Relief from Civil Disabilities/Certificates of Good Conduct
Public benefits denials based on criminal record ("fleeing felon" and UIB misconduct)
Employment Discrimination based on criminal record (re-entry issues)
Consumer
Protection of exempt income and resources from garnishment
Bankruptcy (where there is a threat of loss of home or garnishment of income)
Uncontested divorce
Will, health care proxy, and power of attorney
Referral to volunteer attorneys
We have special projects that provide civil legal services for:
Victims of domestic violence
Victims of sexual assault
Veterans and their family/household members
Persons living with HIV/AIDS
People who are 60 years of age or older and are victims of abuse, neglect or financial exploitation
Our Services Change - Call Our Office - 607-776-4126
The only way to be sure about whether we can help you is to call our office. Because our funding is limited, we are always seeking new grants to fund our services to low-income people. Sometimes, we get new grants that allow us to offer new services. Sometimes, grants end that once paid for us to do special kinds of legal work.
Last updated on .