Important Information Regarding LawNY and COVID-19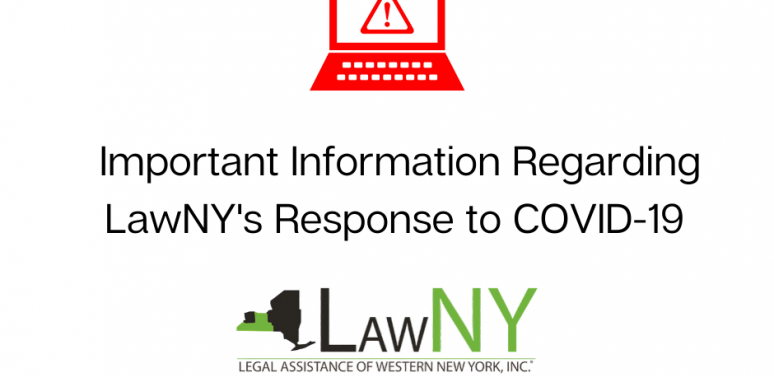 In the interest of helping to limit the impact and spread of COVID-19, some of our offices are only open to walk in clients on a limited basis. All of our services for all of our office locations are still avaliable during normal business hours via telephone.
You can find the contact information for each LawNY office by clicking here, and read more about the hours the hours each office is open to the public, if any.
We know that the uncertainty at this time will add additional strain to our client community who risk loss of income, inaccessible resources and health insecurity. We continue to do our work in the interest of and the wellbeing of those most in need. Our thoughts are with you as we all navigate this challenging time.
Last updated on .