Foreclosure Process in New York State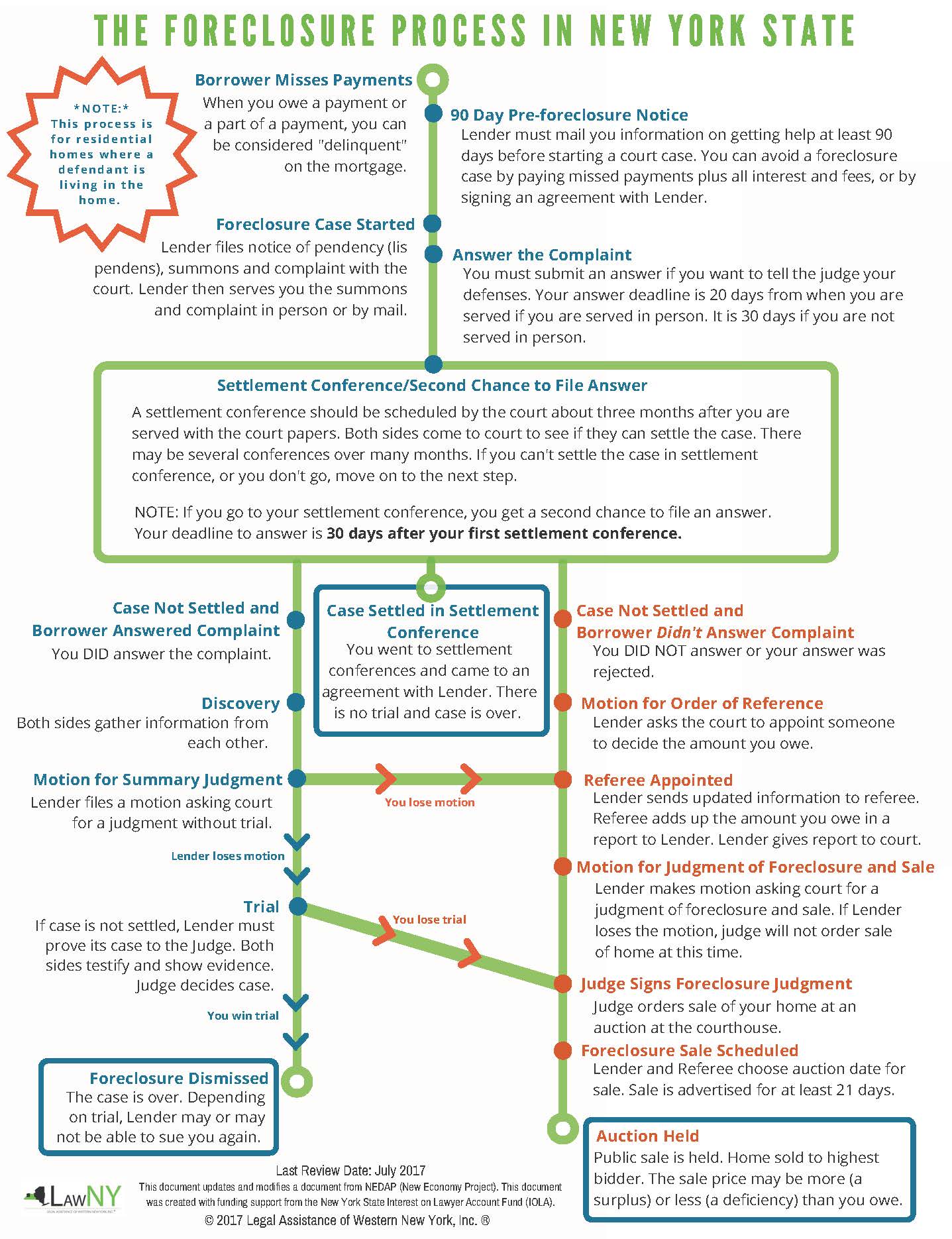 This article provides general information about this subject. Laws affecting this subject may have changed since this article was written. For specific legal advice about a problem you are having, get the advice of a lawyer.  Receiving this information does not make you a client of our office.
Last Review Date: July 2017
Last updated on .